February 26, 2018
ASI - Security Systems Demonstration
Location: ASI - Security Systems Demonstration - Golden Valley, MN



Please join fellow Facility Members and Vendor Members on February 26th at All Systems Installation (ASI), A Parsons Company, in Golden Valley for a hands on demonstration of Intelligent Security Systems. Attendees will see integrated safety and security systems IN ACTION designed to protect critical organizational assets. A highly educational presentation on Wifi Locking Systems & Support, and IP Integration strategies will be given by ASI Engineers, Assa Abloy, and Genetec. The event kicks off at 5pm with Happy Hour and dinner from Qdoba. We look forward to seeing you there! Additional event details and registration can be found here: ASI - Security Systems Demonstration (EventBrite)
---
March 14, 2018
INSPEC's 12th Annual Half Day Technical Seminar March 14 at Earle Brown
Location: Inspec (Half Day Seminar) Earle Brown Center - Brooklyn Center, MN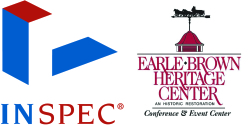 Please join us for this scintillating half-day technical seminar where several experienced Inspec staff members will present their own "scary" case studies detailing how improper design, construction, or maintenance approaches for the Building Envelope resulted in "horrific" damage, leakage, or other serious problems to buildings. Attend this educational seminar to prevent creating and experiencing your own "horrors" on your buildings! This event is worth .5 CEU's and there is no charge to AFE Members and Vendor Members!


7:30 – 8:15 – Registration & Continental Breakfast
8:15 – 8:45 – Welcome and Program Introduction
8:45 – 9:15 – Tales From the Roofing Crypt, Gary Patrick, AIA, RRC
9:15 – 9:45 – The Poltergeists of ICF Foundations, David Campbell, AIA, RWC, GRP
10:00 - 10:30 – Through-wall Flashing Gremlins, Pamela Jergenson, CCS, CCCA, BECxP, CxA+BE
10:30 – 11:00 – What's Lurking in Your Walls? Larry Koch, AIA, BECxP
11:15 – 12:00 – Scary Cold Climates Create Problems for Concrete Pavements and Storm Sewer Systems, Michael Remington, P.E.
12:00 – 1:00 – Lunch and Networking
---
May 21


Social
Lakes & Legends Brewing
Downtown Minneapolis
---
July 16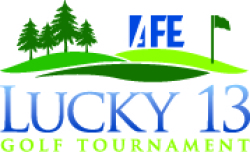 Lucky 13 Golf Tournament
Oak Glen Golf Course
Stillwater
---
September 17
Medtronic
Sprinkler Test Demo
Fridley
---
October 22
Horwitz Facility Tour & 100 Year Anniversary, New Hope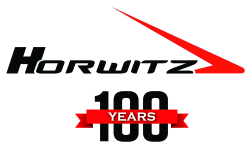 Please join your fellow members and colleagues on October 22nd at 5pm for a tour of the brand new digs at Horwitz in New Hope and help celebrate their 100 Year Anniversary! Their move was completed in July of 2017 and the larger building now has a large, well equipped fabrication shop, state of the art production areas, high tech demonstration facilities, and really cool meeting spaces. AFE Members and Vendor Members are all invited to see it in person! Horwitz would also like everyone to meet the leadership team including new President Stu McIntosh, Owner & Project Manager Joe O'Shaughnessy, Lead Designer Todd Matelski, Service Supervisor Laurent Wickland and Maintenance Sales Manager Ann Petrick. Famous Dave's will be catered in and beverages of all types will be served to all who attend. And don't be surprised if a lively game of table shuffleboard breaks out too! Complete details and registration information can be found here. We hope to see everyone there! Feel free to bring a friend or Co-worker.


---
November 12

Vendor Fair & Awards Banquet
Jax Cafe, Minneapolis